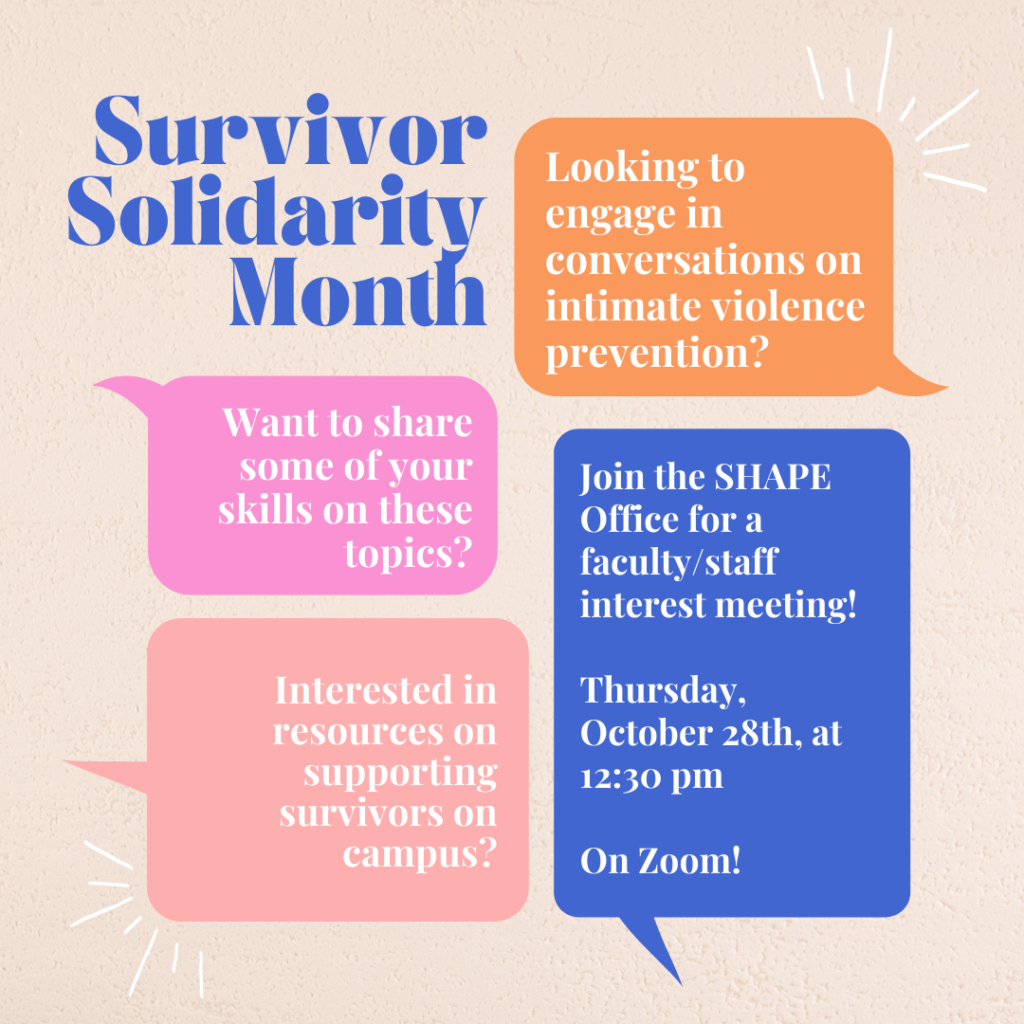 [ID: text written out below appears in blue, orange, and pink speech bubbles, with lines of emphasis framing two speech bubbles]⁠
SURVIVOR SOLIDARITY MONTH ⁠
⁠
Looking to engage in conversations on intimate violence prevention?⁠
⁠
Interested in resources on supporting survivors on campus?⁠
⁠
Want to share some of your skills on these topics?⁠
⁠
Join the SHAPE Office for a faculty/staff interest meeting! ⁠
⁠
Thursday, October 28th at 12:30 pm, on Zoom!⁠
⁠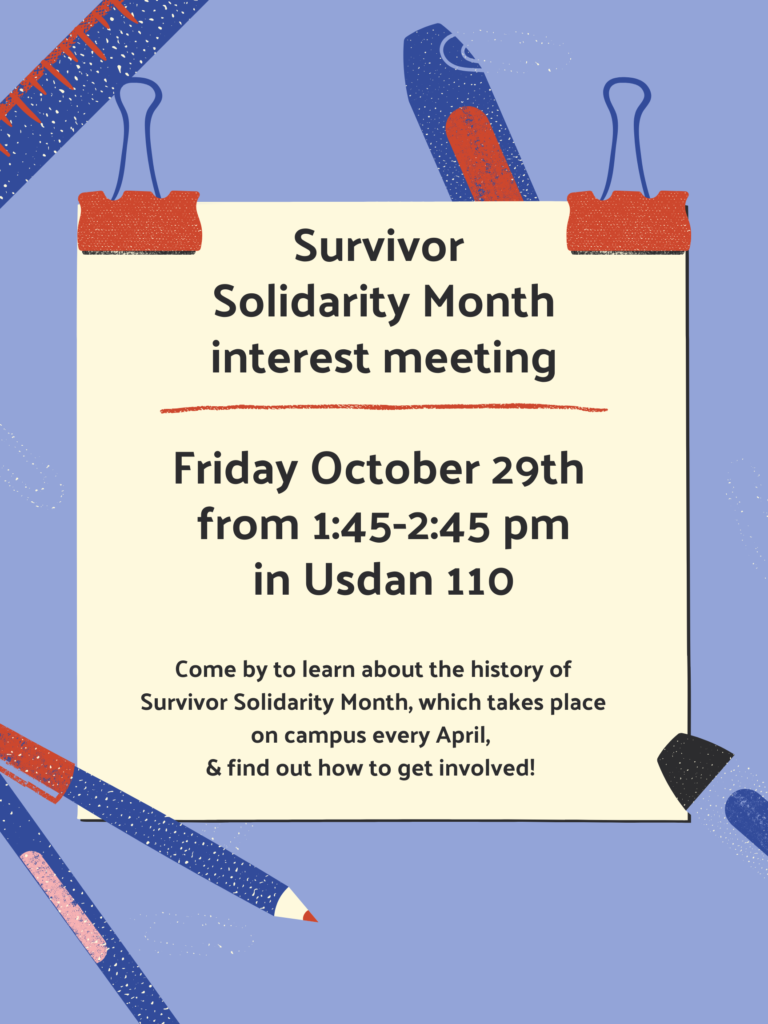 Student Interest Meeting
[ID: black text on white postit note framed by pens and pencils on blue background. text written out below]
Survivor Solidarity Month Interest Meeting
Friday, October 29th from 1:45-2:45 pm
in Usdan 110
Come by to learn about the history of Survivor Solidarity Month, which takes place on campus every April, & find out how to get involved!